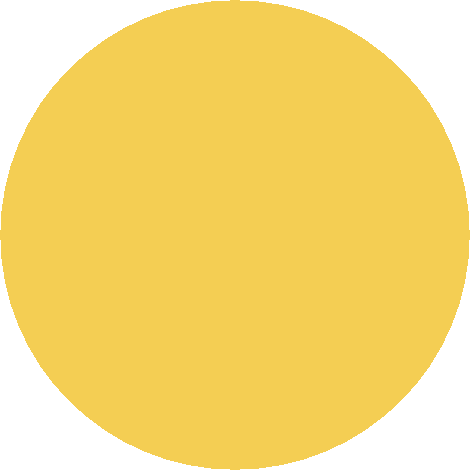 NSP

Authentic Essential Oils

A truly authentic essential oil is one of the plant kingdom's greatest gifts. For centuries they have been prized as remarkable flavors, fragrances and most notably as potent remedies. Wellness seekers through the ages have discovered that when these precious aromatic liquids are delivered in their original, unaltered state, they profoundly and safely cleanse, protect, rejuvenate and elevate the body and mind. 

Citrus

   Bergamot. Revitalize and Overcome. Bergamot is a sweet, citrusy scent used to ease tension and fear.

   Lemon. Crisp and Clean. The clean and crisp aroma of lemon has a remarkable cleansing effect on body and home.

   Lemongrass. Invigorate and Sooth. Fresh, lemony, grassy aroma that invigorates, soothes and elevates. It also purifies and tones the skin. 

   Pink Grapefruit. Uplift and Energize. The fresh and distinct aroma of pink grapefruit is celebrated for its uplifting effects.

   Red Mandarin. Serene and Tranquil. Red Mandarin's sweet, tangy and warm scent is known to invoke tranquility to body and soul.

Herbal

   Clary Sage. Ease and Brighten. Clary Sage has a hearty, herbaceous aroma that has the ability to ease stress associated with monthly menstrual cycles and menopause.

   Lemon Grass. Invigorate and Soothe. This fresh and earthy scent is naturally an efficacious and purifying element.

    Oregano (Wild). Cleanse and Defend. Wild Oregano has a powerful, zesty aroma often used for its cleansing effect.

   Patchouli. Balance and Maintain. This rich, earthy aroma with a subtle fruity accent is renowned for its calming skin benefits.

   Sweet Marjoram. Relax and Support. Marjoram's herbaceous and spicy aroma has a calming effect on body and mind.

    Thyme (Wild). Stimulate and Revive. This penetrating, warm aroma is often used to ease fatigue.

Floral

  Geranium. Strengthen and Nourish. Geranium's rich, floral scent is cherished for its toning and nourishing attributes.

  Helichrysum. Repair and Recover.This powerful aroma can be described as floral zest and is often associated with skin health.

  Lavender. Restful and Radiant. Lavender's signature scent has long been valued for its calming properties.

  Chamomile, Roman. Sensitive and Reassuring. This natural and potent floral aroma is the most versatile of the chamomile family.

  Rose. Comfort and Affection. Rose is a complex, sweet aroma that has been used for centuries in perfumes and love agents.

  Jasmine. Love and Peace. This smooth and intense floral scent has been used in enhancing sexual mood for centuries.

  Neroli. Powerful and Captivating. Made from the blossoms of bitter orange trees, this floral citrus oil is recognized for its nurturing properties.

  Ylang Ylang Complete. Balance and Desire. This sweet, exotic floral aroma provides an uplifting and sensual experience.

Spice

  Cinnamon Leaf. Sensitive and Reassuring. This warm and spicy aroma kindles the spirit and body.

  Clove Bud. Relieve and Fortify. Clove's spicy and rich aroma is instantly recognizable and is a trusted source for emotional relief.

Wood

  Frankincense. Center and Elevate. This rich aroma is famous for its meditative and elevating properties.

   Myrrh (Wild). Resilient and Robust. Myrrh has a robust and spicy scent and has long been associated with strength and endurance.

   Sandalwood. Harmonize and Cleanse. This luxurious aroma is rich and lasting and is often associated with its harmonizing and calming effects.

Cool

    Eucalyptus. Cool and Refresh. This cooling and refreshing scent provides a stimulating experience for body and mind.

   Peppermint. Fresh and Vigorous. This strong and minty-fresh aroma is widely used to freshen and invigorate mood.

   Pine Needle. Recharge and Revitalize. The familiar, fresh pine aroma conjures a feeling of the crisp, clean woods.

   Rosemary (Wild). Clear and Present. This clear and fresh scent has long been revered by healers for its versatile properties.

   Tea Tree Oil. Restore and Sustain. Tea Tree Oil (Melaleuca) is a fresh, medicinal-scented oil that is famous for its restorative properties. 

Blends

   Breathe Deep. Take a deep breath and exhale. This clearing blend will have you breathing deep and clear in no time.

    Changes. Women's Health Blend. Changes helps women ease the symptoms that are traditionally associated with PMS or the transitional phase of menopause.

   Core. Balancing Blend. Always remember to BE YOURSELF. Achieve a natural balance and sense of purpose with this supportive and unique blend.

   Essential Shield. Shield yourself against the changing seasons with this protective formula.

   Inspire. Uplifting Blend. Inspire greatness in yourself and those around you with this uplifting and fresh blend.

   Purity. Refreshing Blend. Like a sweet spring breeze, PURITY Refreshing blend helps clear away unpleasant odors and adds a burst of freshness to any room. With hints of citrus, plus wood and floral notes, PURITY is a great addition to household cleaning. Or simply diffuse it in a stuffy room to revive and invigorate the environment. Features essential oils of Spruce, Lemon, Lime, Lavandin, Tea Tree, Lemongrass, Citronella and Peppermint. 

  Recover. Soothing Blend. Apply this deep, cool and penetrating blend to muscles after workout.

   Refuge. Calming Blend. Allow REFUGE to be your daily safe haven. As daily stresses and worries accrue, REFUGE will be your beacon for peace and serenity.

   Renew. Releasing Blend. Prepare to let go of unwanted burdens with RENEW Releasing blend. With specially chosen ingredients that provide balancing, calming and cleansing properties, RENEW will help you restart and recharge, leaving you ready to face whatever challenges life may present. Features essential oils of Lemon, Pink Grapefruit, Cypress, Laurel, Wild Rosemary and Juniper. 

   Tei-Fu. Soothing Blend. Invigorate the mind and ease the body with this soft and refreshing blend. This blend is like yoga to your soul.

100% Authentic ~ Nature's Sunshine's Essential Oils (EO) are most effective when in their authentic, natural state. When NSP began offering essential oils more than 15 years ago, they discovered many competitive oils on the market had been altered, standardized and enhanced for flavor, fragrance and economic advantage. Nature's Sunshine raised the bar. Their SureSource guarantee provides tangible proof that the oil that leaves the distillery matches the oil delivered to your doorstep and that no funny business happens in between.

Carrier Oil 

  Use as a base for any of our essential oils for massage and other topical applications.

  ~  Unscented

  ~ Non-greasy

Our Carrier Oil blend is a silky smooth blend of oils that goes on light and absorbs easily. Because it is naturally unscented, our Carrier Oil is the perfect medium to help the aroma of our essential oils shine through.

Features: Sunflower, Safflower, Grape seed, Olive, Vitamin E

Ingredients:

100% pure oils of Helianthus annuus (Sunflower) seed, Carthamus tincturius (Safflower) seed, Vitis vinifera (Grape) seed, Olea europaea (Olive) fruit oil and Tocopherol (Natural vitamin E).

Recommended Use:

Use alone or as a carrier for topical application of Nature's Sunshine Authentic Oils. Dilute 7-15 drops of essential oil per tablespoon of carrier. Keep out of reach of children. For best results, store in a cool, dark place.

Aroma Plug-in Diffuser

Use the Aromaball to get the scent of your favorite essential oil into a room quickly. Simply place a few drops of oil onto the diffuser scent card and insert the card into the Aromaball. Then plug it in and enjoy the fresh scent of your oil or blend for many hours.

Comes with 10 scent cards. 

Bottle with Sprayer

Mix your favorite oil or blend with distilled water in this convenient spray bottle so you can spray linens or freshen the air. Holds 2 fl. oz.

Clear Roll-on Bottle

For those who need a roll-on application of essential oils, you can mix oils with massage oil in this bottle and pinpoint where you want it.

0.5 fl. oz.

Empty Amber Bottle

Use this bottle with our luxurious Massage Oil to create your own blends.

15 ml

Dropper

Fits all 2 fl. oz. oil bottles

Nebulizing Diffuser

~  Features silent operation.

~  Easily diffuses essential oil throughout the room.

How It Works:

Features silent operation that easily diffuses essential oil throughout the room. Our diffuser ionizes undiluted essential oils into an ultra-fine vapor that remains suspended in the air for maximum availability and minimum waste. In addition, it features a convenient on/off switch, is easy to clean, and is designed with a glass injector so that oils do not come into contact with any metal parts. (From France.)

Carefully unwrap the glass nebulizer tube and the attached silicon tubing. Protect it from falling or being hit or chipped. Remove the cork. Position the glass tube so that the funnel opening faces upward. Carefully pour up to 5 ml undiluted authentic essential oil into the funnel. A minimum of 10 drops is necessary for proper diffusion. Insert cork carefully and firmly. Set the glass tube in the clip on the pump so that it is upright. Position it so the diffuser tip faces away from the pump housing. Insert the free end of the silicon tubing into the pump air outlet. Make sure it is firmly in place, and that the tubing is not bent or crimped. Plug into an electrical outlet.

Ultrasonic Diffuser

Simple to operate! Just add distilled water and Nature's Sunshine Authentic Essential Oils.

Includes: one Ultrasonic Diffuser, Power Adapter, instruction manual and water measuring cup.

How It Works:

Advanced ultrasonic technology produces vibrations at a frequency of 2.4 million times per second, dispersing essential oil molecules into the air on a stream of cool water vapor. Because no heat is involved, essential oils retain their natural, authentic aromas and health benefits. 

Features Include:

  Advanced ultrasonic technology

  Whisper-quiet operation

  300 ml (10 fluid ounce) capacity

  30, 60 and 180 minute timer settings

  Auto power-off feature

  LED lighting in multi color and white light options

  Fills approximately 320 square feet of space with your favorite aroma

  Helps to humidify dry air

  Includes AC adapter, instruction manual and water measuring cup

  Measures 4.5" wide by 6" high

Professional Series Nebulizing Diffuser

Introducing a truly revolutionary tool in aromatherapy, NSP's Professional Series Nebulizing Diffuser. This powerful, compact, all-in-one essential oil nebulizing diffuser is the professional choice.

Change oil in seconds with the innovative "quick-change" system. Simply insert a new bottle of oil at any time without the worries of mixing, spilling or messes.

Easy-to-use timing controls provide exceptional flexibility and convenience.

State-of-the-art cold diffusion technology preserves the natural essence of essential oils by transforming them into a micro-fine vapor without the use of heat or water. These natural, aromatic microparticles permeate the air, providing mood and health benefits.

Massage Oil 

  Provides essential fatty acids to the skin.

  Nourishes the skin.

  Acts as a carrier for essential oils.

This light, non-greasy massage and body oil makes massage simple and fun.

Ingredients:

Apricot kernel oil, sweet almond oil, hazelnut oil, borage oil and vitamin E.